The first Earth Day took place in 1970 and since then has evolved into a global movement, sparking ideas and policies that protect our planet.
The intention of Earth Day is not to be sustainable for one day. It's a reminder that every day is an opportunity to be aware of your actions and consistently strive to be kinder to the Earth. We encourage you to try one or all of these activities to infuse eco-friendly action into your daily life.
Get Creative with these Earth Day Activities
Reuse and R​epu​rpose
There's a lot more life in durable materials like glass and certain plastics. Take a look in your recycling bin and see if there are any jars, bottles or containers that could be used for other things like food storage, organization, or planters and vases.
Get creative with household items that could have multiple uses. Coconut oil has a variety of uses such as cooking, but it can also re-purposed for DIY beauty products like skin scrubs.
And as always, avoid using single-use plastics that cannot be recycled when possible.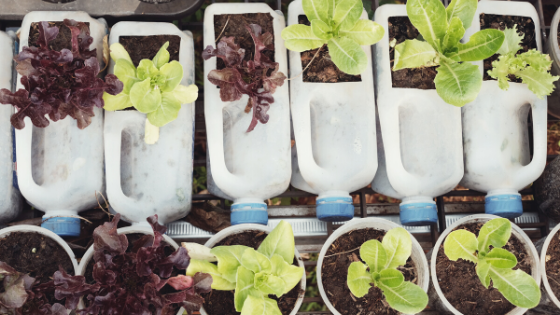 Extend the Life of your Wardrobe
Clothing can take up to 40 years to decompose. Much of this ends up in landfills, so getting the most life out of what you want to keep, and donating clothing that you don't, is one sure way to make a difference.
Take some time to organize your closet and set aside any items you won't wear again to take to a local donation center. Giving back is key to really making an impact.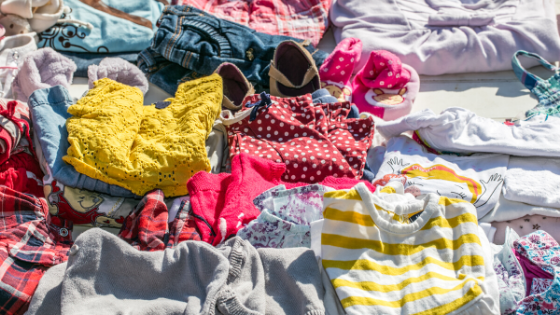 Plant Seeds
Growing even a small selection of herbs or vegetables can help reduce your carbon footprint and minimize waste. Herbs and salad greens are two great options since these items often come in single-use plastic containers. Plus, they're easy to grow, and very convenient for a quick addition to dinner!
Get everyone at home involved in planting, watering, and harvesting the plants you love most.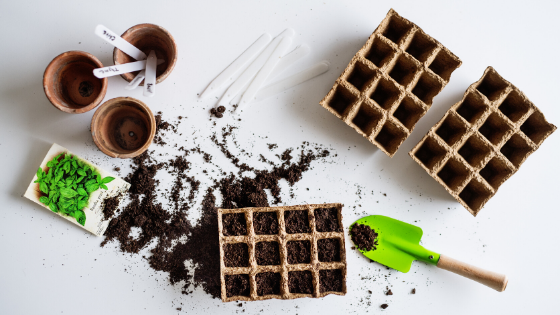 Start Composting
Roughly one third of the food produced in the world – approximately 1.3 billion metric tonnes – is lost or wasted every year. Once in landfills, it creates greenhouse gasses that are harmful to the environment. Composting is an easy way to avoid sending food to landfills because it transforms food waste into nutrient-rich plant food!
You can start your own compost to use for gardening, or look to see if there is a composting program in your city or community that you can participate in.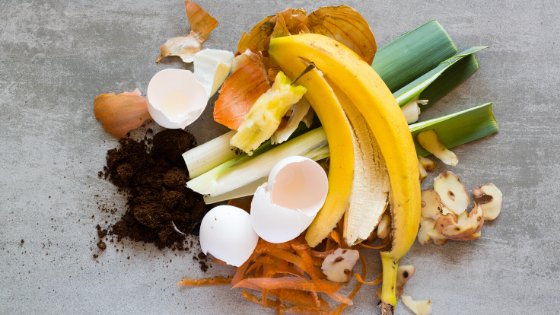 Plant Trees
Trees reduce carbon in the atmosphere, prevent water pollution, and provide natural habitats for wildlife. Deforestation is a massive global issue, leaving 80% of forests damaged or clear cut. Be a part of the solution by seeking out tree planting volunteer opportunities in your area, or you can donate to organizations like One Tree Planted.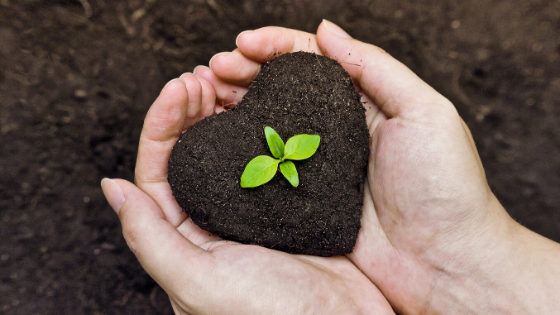 We're grateful that you've chosen us to be a part of your journey and your place to call "home". Our #MorguardCARES culture of compassion, kindness and community ensures that no matter how challenging the circumstances, we will overcome this daunting challenge – together. #SustainableMorguard
Thank you for allowing us to be your safe haven,
Morguard's Residential Team