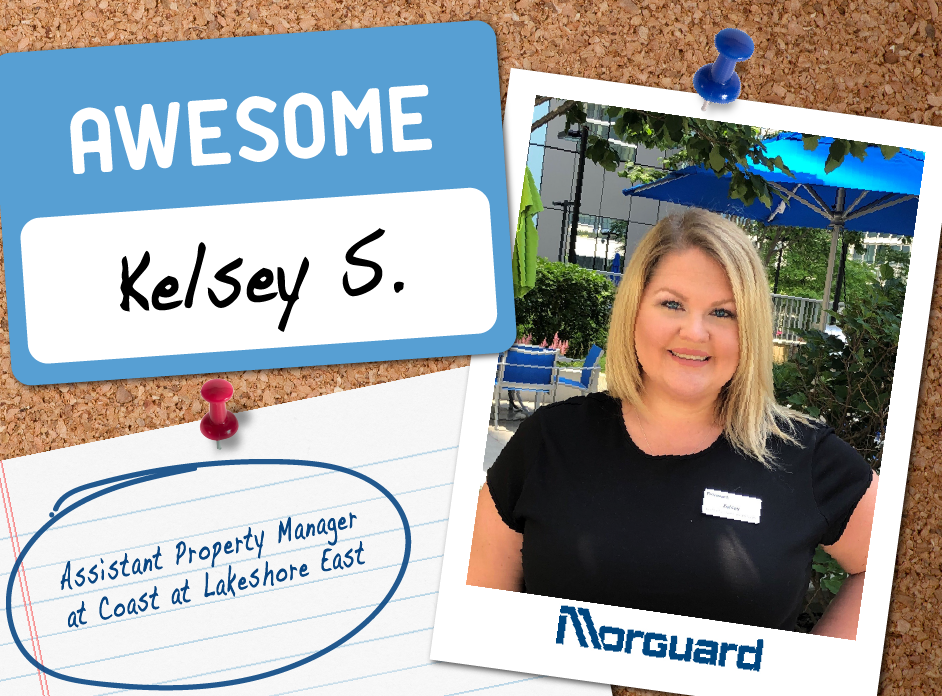 When you live at a Morguard community, you can expect to be surrounded and assisted by the best staff in the business! We strive to provide an exceptional living experience for our residents, and we believe that this is only achievable by partnering with unique and talented individuals. No one exemplifies this better than Coast at Lakeshore East's Assistant Property Manager and 2019's CAMME award winner, Kelsey Sheehan!
Kelsey was honored last month with the award for the 2019 Assistant Manager of the year. The CAMME's (Chicagoland Apartment Marketing and Management Excellence) is an annual event that commemorates the best of the best in multi-family housing. Kelsey has only been with Morguard for one year, and we are more than proud of all that she has accomplished in her short time with us.
Before Kelsey joined Morguard, she worked in Property Management for seven years. She started as a Leasing Consultant and quickly worked her way up to Community Manager. She felt there were a lot of signs leading her to work for Coast at Lakeshore East, and she was initially attracted to Morguard because of our international presence and outstanding portfolio. She absolutely loves her fellow teammates at Coast, and they're lucky to have her too!
When Kelsey isn't winning awards and working hard for our residents, you will find her using her imagination and being creative in any way that she can. She loves to craft and bake (especially cupcakes) and has been known to get crafty in her office. If she's not visiting her parents in Florida with her pup Gigi, she's using her new AMC movie pass to help satisfy her active imagination!
If you want to join an award-winning team, check out our careers page and begin your journey with Morguard. We are always on the lookout for talented individuals to join our growing team