IWD 2020 and Morguard's Culture of Equality
The first International Women's Day took place in 1911, at which point women didn't even have the right to vote. Blazing the trail forward, outstanding women have overcome obstacles and endured hardship to secure the path for gender equality in the workforce today. From Florynce Kennedy's work to stop gender segregation in job listings to Congresswoman Rosa DeLauro dedicating her career to closing the gender pay gap, we owe so many women our gratitude. Because of their progress, we now have the opportunity to further balance the scales of gender equality—and equality for all.
For International Women's Day 2020, we're reflecting on how Morguard puts people first to support equality for everyone.
All communities benefit from an environment of equality. That's why Morguard associates are carefully selected not only for their knowledge and skills but also for their passion for serving our communities and our people. Their fairness and professionalism help Morguard communities thrive and provide our residents with an exceptional living experience.
The Women of Morguard
To best support our associates in their work and in meeting their goals, Morguard strives to create a culture of respect, compassion, unity, health, safety, and equal opportunity. Our amazing team spans across the International Boundary and is made up of 653 men and 766 women.
Of those recognized as Morguard's Annual Keepers of the Flame Awards, 62% of the award winners have been women. These exceptional individuals embody Morguard's six foundations of success:
We exceed expectations through powerful thinking;

We build a winning team through openness and communication;

We run on pride and passion;

We get results with integrity;

We grow through respect and recognition; and,

We use all of our research and resources to deliver superior service.
By setting exceptional standards within their roles, these individuals make us proud and honoured to have them as part of our Morguard family.
Other IWD2020 Morguard Festivities
The International Women's Day celebration at the Morguard head office was hosted by the Social Committee and Corporate Marketing. In addition to a team screening of our recent company video, in which Morguard associates describe what International Women's Day means to them personally, Coach and facilitator Lisa Mitchell stopped by to discuss the concept of Collective Individualism and how it can help us embrace and embody equality. Angela Sahi, SVP and Beverley Flynn, SVP, General Counsel, each spoke about the significance of International Women's Day in their lives, and how they are inspired by their female colleagues each and every day.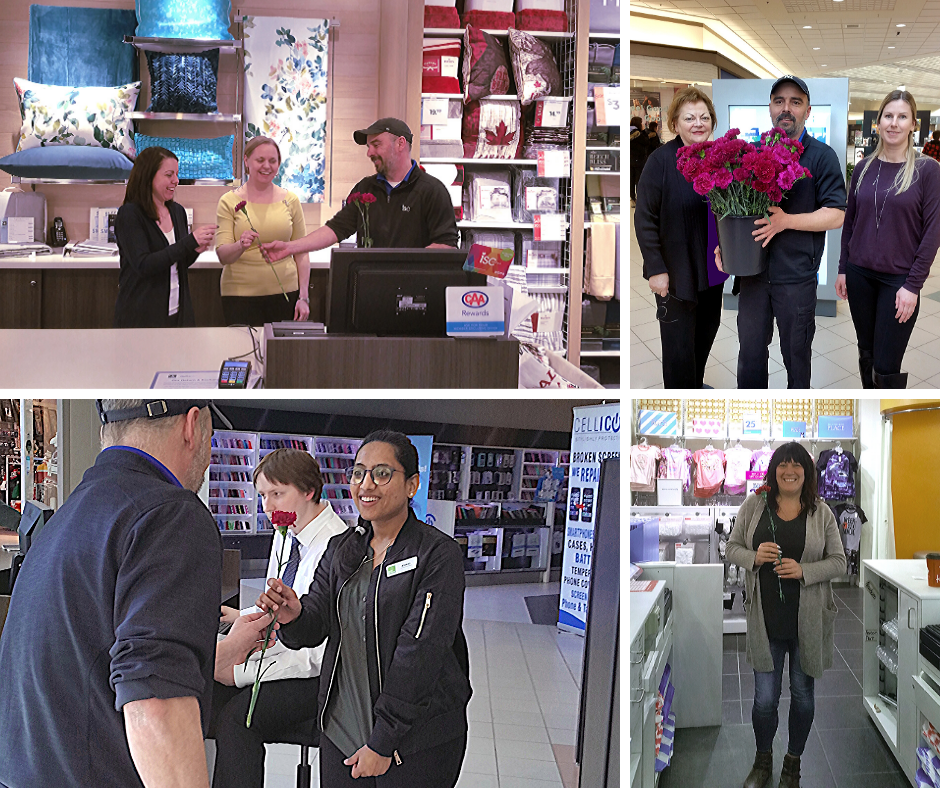 At Intercity Shopping Centre in Thunder Bay, Ontario, we celebrated International Women's Day by handing out purple carnations to team members, staff and customers. Women of all ages received flowers to encourage cross-generation conversations about equality.
Meanwhile, our Ottawa office team showed their #EachforEqual spirit and celebrated with lunch at a local restaurant.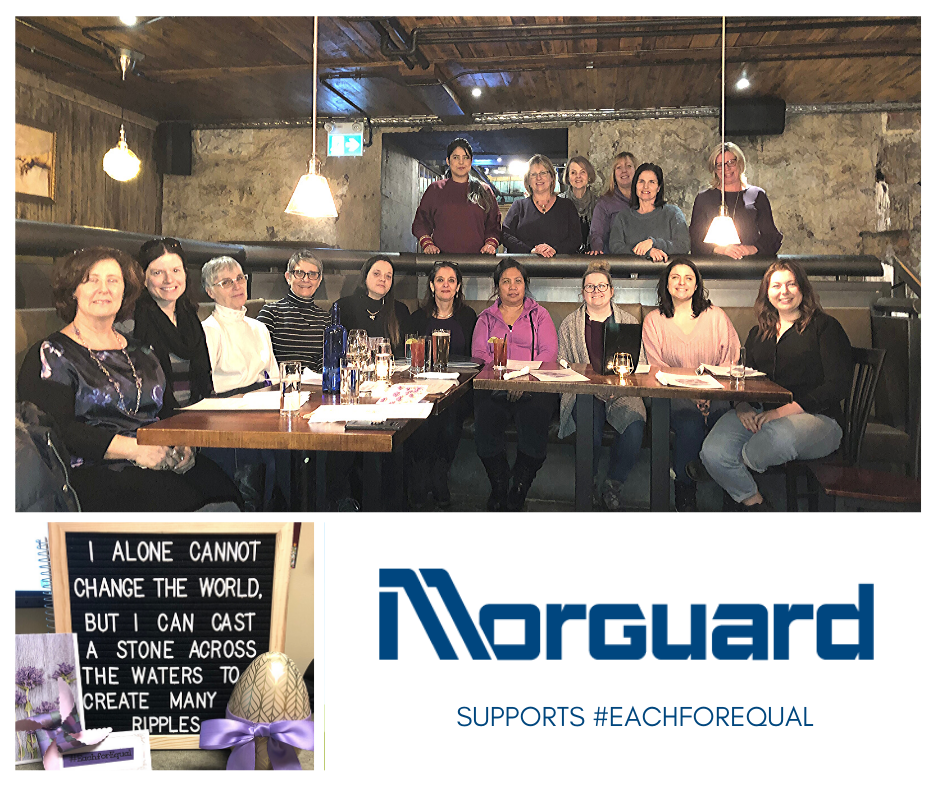 Morguard CARES

There's no limit to what we can accomplish when everyone is provided with the same opportunities. Morguard is dedicated to paving the way for women and celebrating all of our team members as we embody #EachForEqual!
Join our efforts on Instagram and Facebook, and keep up with our blog for company news, inspiration, and opportunities to join the Morguard family.