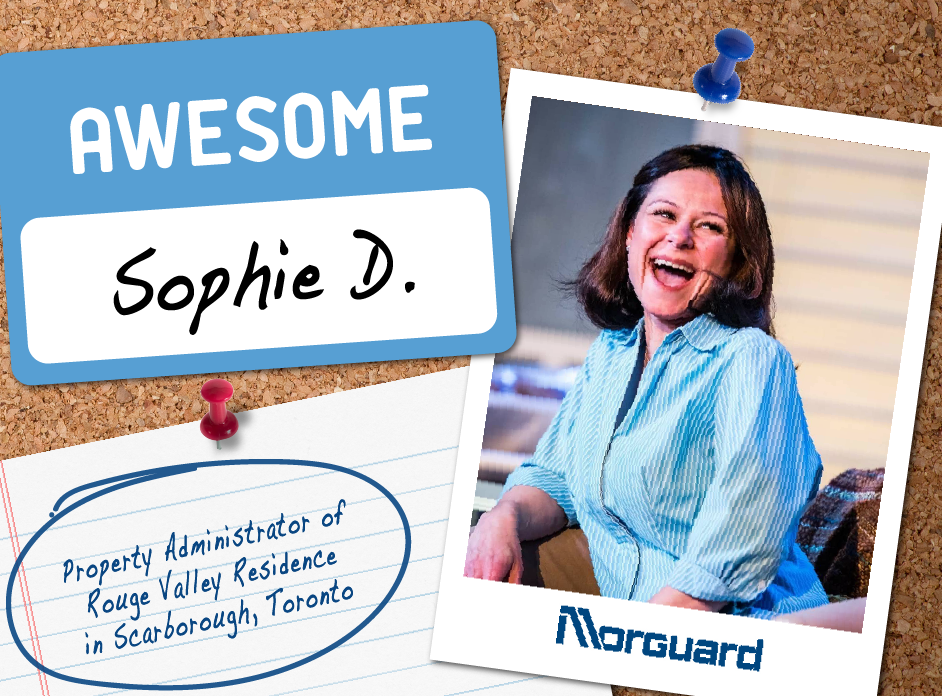 Morguard is committed to an exceptional living experience and provides that to our residents by making sure all of our properties have the best staff possible. We believe that our team members are our greatest investment and are the key to providing our residents with the best possible experience at our apartment communities. Sophie Dajka is passionate about what she does and strives to be the best in the business!
Sophie has been with Morguard since Spring 2017 as the Property Administrator of Rouge Valley Residence in the Toronto suburb, Scarborough. She enjoyed getting started with Morguard and found the training process to be a positive learning experience. She loves working at Rouge Valley, and says, "I have an incredible team at the community! They, along with the residents and the future opportunities, are what makes me stay!"
When she isn't cooking, gardening, or spending time with her family, you will find Sophie on the stage. She has loved drama and acting since she was young. She was in Musical Theatre in high school and took classes in college as well. She is always working on her craft, and in 2018 she had the lead role with the Whitby Courthouse Theatre in the comedy play, The Dixie Swim Club!
Sophie's passions don't just stop with her family, work and acting. She is also very involved with her community, and loves to give back in any way she can.. She recently participated in Mud Girl, a race that raises money for Breast Cancer and involves getting dirty with your gal pals! She has also attended private charities which focus on raising funds for underprivileged people who have been wrongfully convicted of crimes and are in need of legal help.
We love the style, personality, and compassion that Sophie brings to Rouge Valley, and to the Morguard Family. She is an excellent representation of the type of team member we value and we are always on the lookout for talented individuals like Sophie to join our growing team! Check out our careers page and begin your journey with Morguard today!