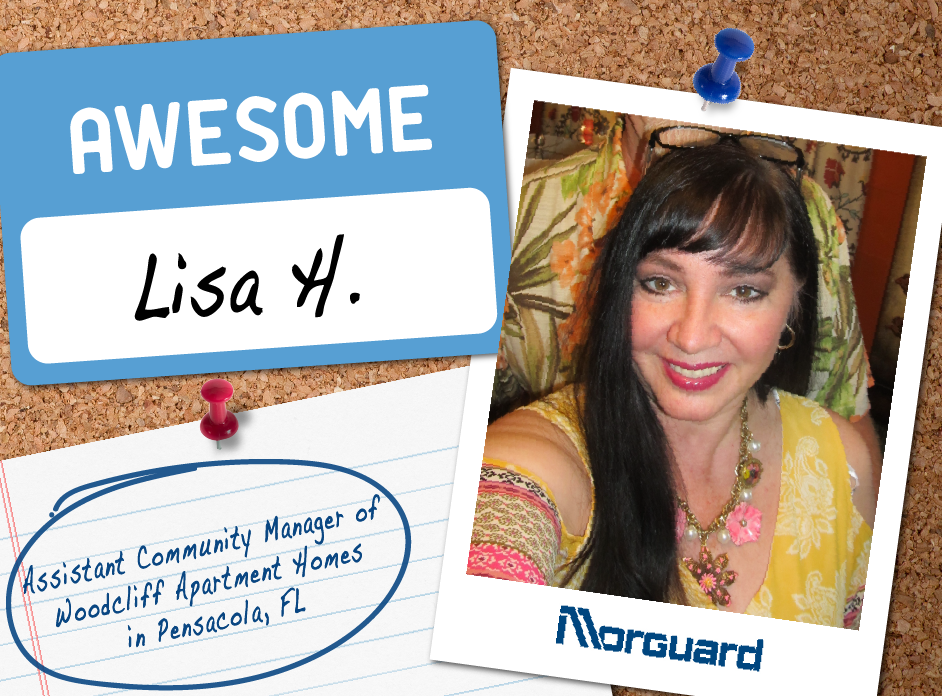 The old saying "you are the company you keep" implies that your character is reflected by the people you associate yourself with. For Morguard, we have built our sterling reputation on the strength of the company we keep; our incredible team members across North America. A perfect example of this is Lisa Hurst, Assistant Community Manager of Woodcliff Apartment Homes in Pensacola, FL.
Lisa has been an invaluable asset to the Woodcliff community for the last 3 and a half years. In 2018, she was the recipient of the Morguard All-Star Leasing Consultant Award and has played a key role in Woodcliff Apartments winning the ORA Award for Reputation for two years in a row. Along with being a beloved member of the team, she is also a favorite among the residents of Woodcliff. "I love our residents here… the relationships that I have forged with them are one of the biggest reasons that I love it here."
When she is not busy at Woodcliff, Lisa enjoys combing through flea markets and estate sales looking for vintage jewelry to give new life to. She repurposes what she finds into statement pieces inspired by the nostalgia and history of the jewelry. "My husband and I work together in this endeavor of ours, which makes it even more fun!" Lisa also gives of her time by visiting elderly ladies in assisted living without nearby families. She brings snacks and provides companionship for people at what can be a lonely time in their lives. "I love to hear their stories and hope I have brought some sunshine to their day!"
Lisa, her husband Lawrence, and their dogs Finley and Sophie have built a beautiful life in Pensacola, Florida. From her own family to her Morguard family, Lisa is a pleasure to work with. "I also love our Morguard team…both at Woodcliff and also our extended teams at Jamestown and Governor's Gate. Our associates are so helpful and awesome to offer assistance and share ideas whenever needed!"
We're grateful to have Lisa as part of the Morguard Family, as she is a shining example of the culture we cultivate. We are always on the lookout for talented individuals like Lisa to join our growing team! Check out our careers page and begin your journey with Morguard today!