St. Patrick's Day is upon us, and that means it's time to break out the green and celebrate Irish history and culture. It's a time of shamrocks and pots of gold at the end of rainbows. But as much as this beloved holiday has become a day of parades and green food coloring, the roots of St. Patrick's Day date back to over a thousand years ago.
Saint Patrick was a Christian missionary in the 5th century who was born in Britain (which was then ruled by the Romans), sold into slavery, escaped and made his way to Ireland to spread the Christian faith. While his real life was exciting enough, many legends have been attached to the story of Saint Patrick over the centuries.
He is possibly most famous for driving all the snakes out of Ireland, but the truth is that snakes were never really a problem on the little island nation. This legend is likely an allegory for his conversion of many Druids, and thus it could mean that he drove out paganism. Saint Patrick is also said to have used the shamrock to illustrate the Christian concept of the Holy Trinity, but this was never mentioned in print until the 17th century.
Whatever the truths or legends, Saint Patrick became the patron Saint of Ireland, and his festival day is now one of the most widely celebrated holidays in the world! So grab a pint of Guinness and a "Kiss me, I'm Irish" tee shirt, and celebrate the rich culture of Ireland!
To help get your Morguard home in the St. Patrick's Day spirit, here are a couple of simple crafts that will scream "Erin go bragh!"
Button Shamrock
The clover of Ireland is one of the most instantly recognizable symbols of St. Patrick's Day. With a little glue and a bunch of buttons, you could have a cute decoration to brighten up your front door or wall. Just cut a clover shape out of cardboard and hot glue your green buttons along it, following the edges to maintain the shape.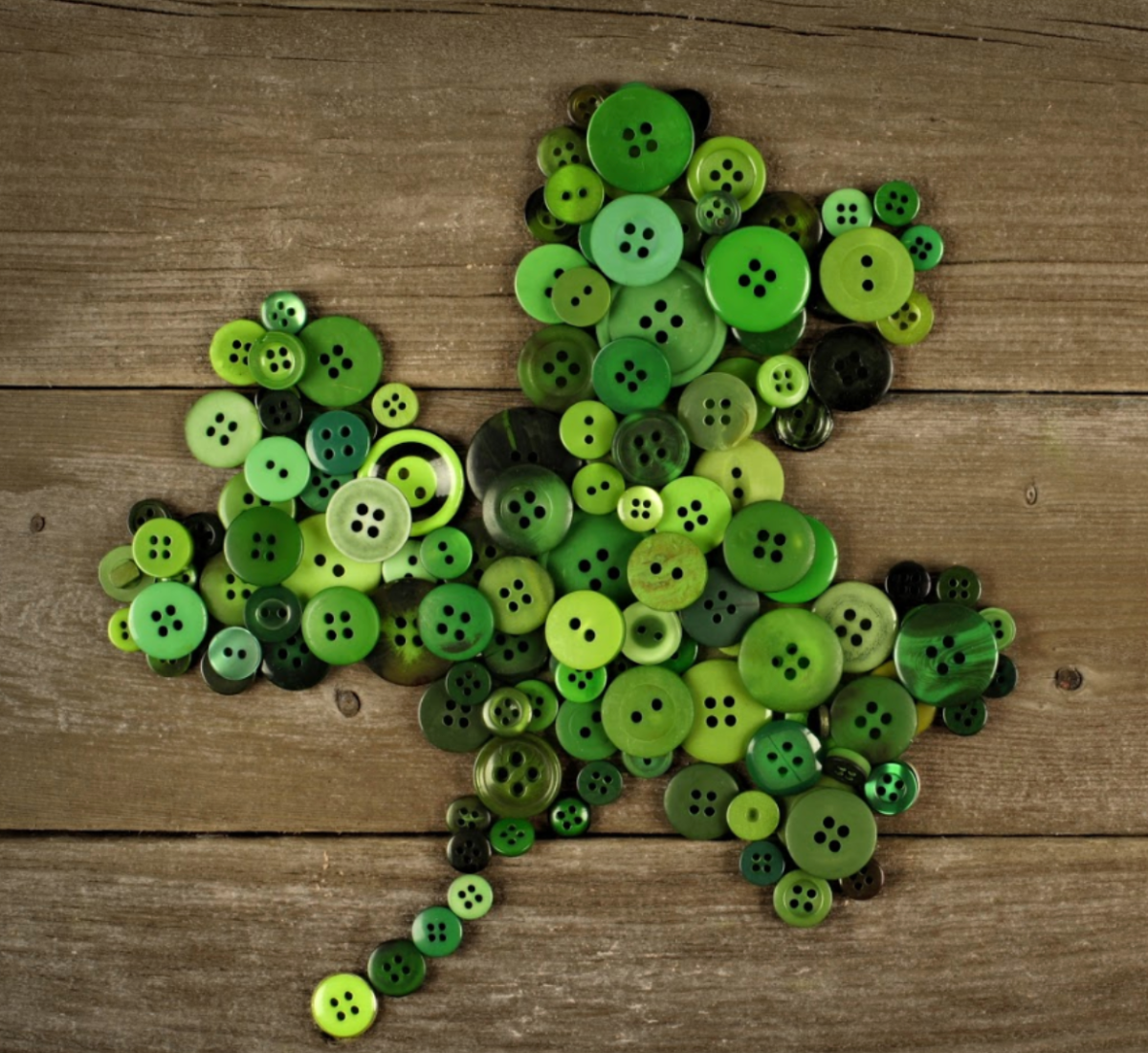 Leprechaun's Treasure Trove
This fun scene will turn any table or counter into a whimsical dreamscape. Find some clean dirt (or coffee grounds if you want to play it safe), moss, tree bark, and grass. Use these to build your leprechaun's woodland home. Then fill your scene with trinkets and boxes from any thrift shop to create a perfect magical picture! As an added touch, trace small footprints in the dirt to show where your little fairy friend just walked.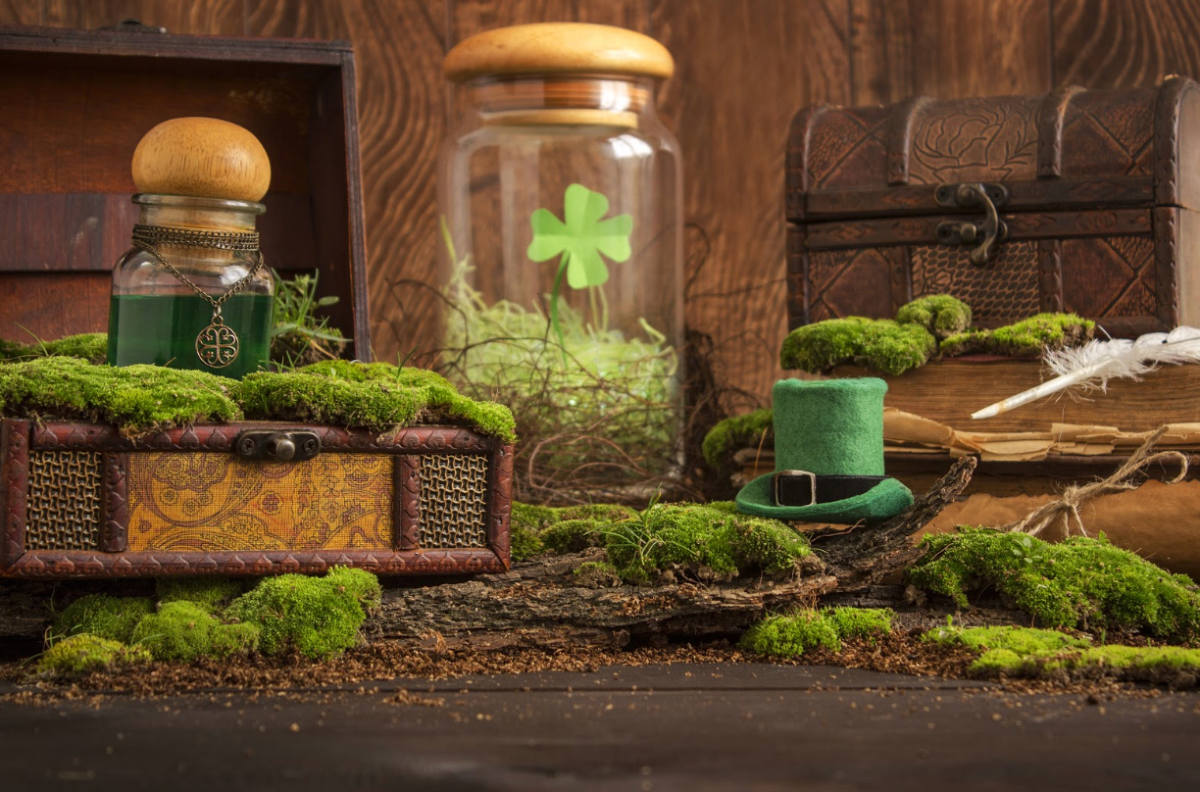 Clover Covered Cupcakes
Cupcakes are the perfect treat for any occasion, and it is easy to customize them without too much effort. Bake a batch of your favorite boxed cupcakes (or from scratch if you're extra talented!) and get ready for the first touch of green. You could either go with simple green sprinkles or make the frosting itself green with just a few drops of food coloring. Then comes the real decoration. Cut small flags from sturdy construction paper and draw a shamrock, pot of gold, or Irish flag. Attach the flag to a toothpick and you are ready to stick it in the cupcake and claim that dessert in the name of St. Patrick!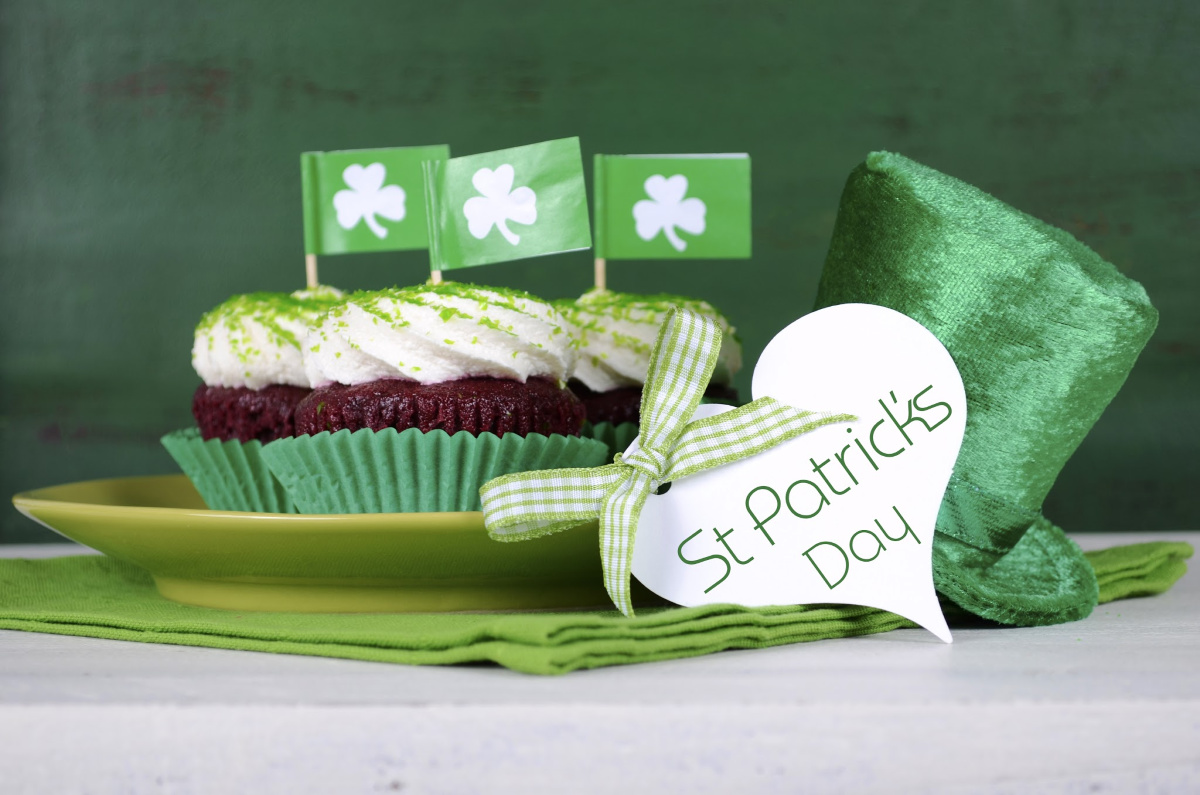 We hope your St. Patrick's day is full of fun, friends, and magic! At Morguard, we look for any opportunity to celebrate history and your home. Find a Morguard community near you and learn how you can become a part of our growing Family!