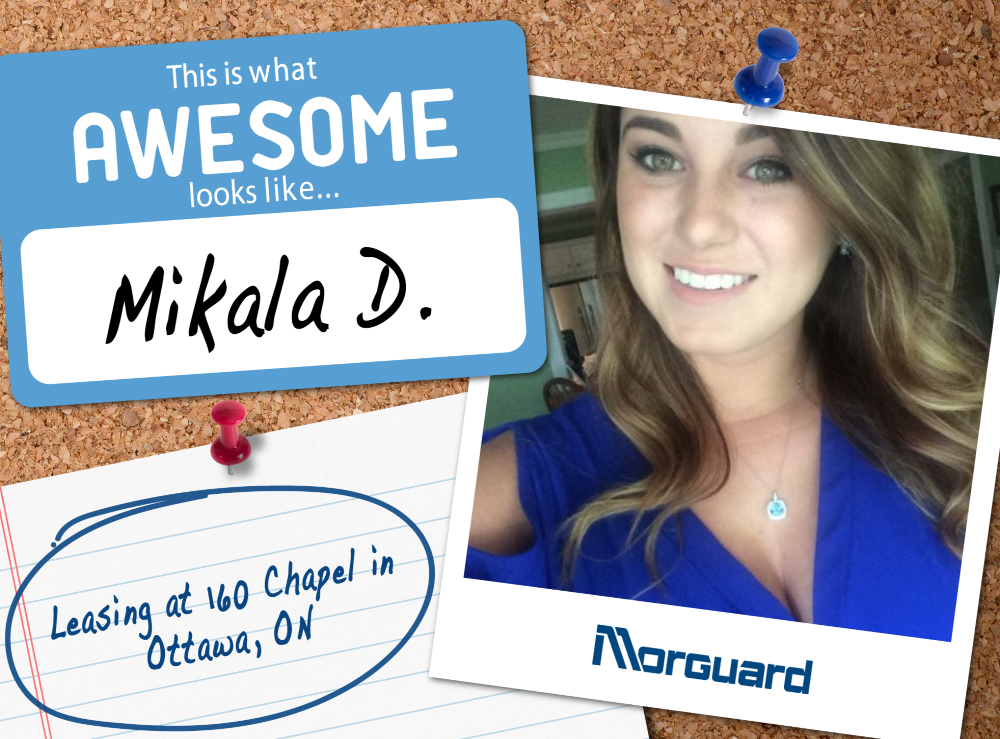 Morguard recognizes that all of our success comes down to the hard work and passion of our team members at every level. When it comes to filling a community, few do it better than Leasing Administrator Mikala DeMarchi at 160 Chapel!
Mikala brings a level of care to her work that makes residents feel right at home. She has helped her apartment community to thrive. 160 Chapel hosts a large population of student residents due to its close proximity to the University of Ottawa. Despite this challenge, the property has a 100% occupancy rate! Due to this overwhelmingly positive effort, Mikala was honored at the MAC Awards last year with a nomination for Leasing Professional of the Year.
Outside of her work with Morguard, Mikala likes to keep busy. "I have many little pastime activities I participate in. This will be my 3rd summer vegetable gardening, which has been quite fun. Who knew vegetable gardening was such a science! I make painted wood signs and small crafts which I sell at a farmers market on Sundays in Kemptville. I have recently been gifted a kitchen aid, so I have been experimenting with new recipes."
Mikala is excited to continue her journey with Morguard. "I have been at 160 Chapel for 3 years this coming May. I have remained in the position of Leasing Administrator and am appreciative of opportunities to learn every position's duties. The team here at Chapel makes working here a dream!"
At Morguard, we are always on the lookout for superstar team members like Mikala! If you are interested in a career with us, check out our http://morguardapartments.talentpoolbuilder.com/ page to see what is available.