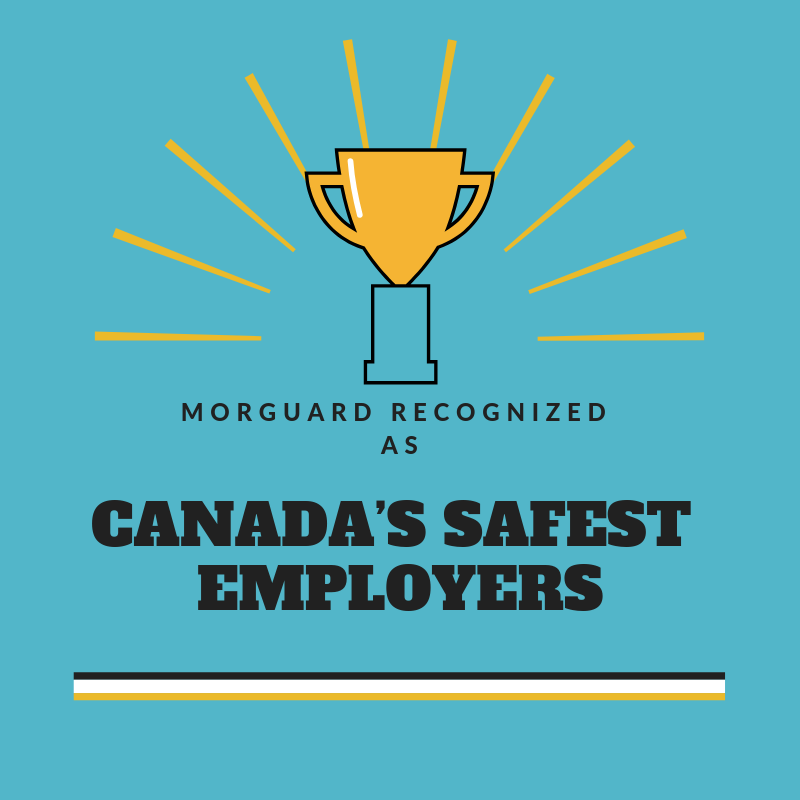 At Morguard, the safety and wellbeing of our team members is always our top priority. We make it a point to provide a working environment where everyone feels safe and secure, and once again we have been recognized for these efforts. For the sixth consecutive year, Morguard has been listed as one of Canada's Safest Employers by Canadian Occupational Safety, a Thomson Reuters Awards Program.
The emphasis on safety comes from the top down. "Morguard recognizes the importance of leading a robust occupational health and safety program to ensure our business, employees, tenants, vendors and partners realize the benefits of our safety culture," said K. Rai Sahi, Chairman and CEO, Morguard Corporation. "We embrace occupational health and safety as an opportunity to invest in the company and the wellbeing of all stakeholders in our communities."
In addition to highlighting safety measures from upper-level management, Morguard team members at all levels are tasked with upholding the rigorous precautions in place. These precautions include:
Improving systems and processes already in place, and providing ongoing employee training to realize goals

Maintaining ongoing communication across the entire organization about occupational health and safety

Preparing and improving robust response plans for all properties in the event of an emergency

Developing programs to allow a greater level of control and customization by stakeholders and to create clear lines of responsibility

Encouraging active employee and tenant participation through inclusive program planning, implementation and measurement

Identifying potential hazards and working collaboratively on solutions and risk mitigation

Monitoring and communicating closely with all employees to make sure they are doing everything they can to mitigate risk

Providing online resources and training tools for all employees and managers
We are honored to be acknowledged with this prestigious award for our safe workplace efforts. In the future, we will continue to improve upon these endeavors and will undertake steps to remain one of Canada's Safest Employers for years to come.
If you want to join an award winning team, check out our careers page and begin your journey with Morguard. We are always on the lookout for talented individuals to join our growing team!